1st Thursday In-Person Beef Meeting
Join UT Extension and the Fayette County Livestock Association on June 2nd, 2022 for an IN-PERSON First Thursday Beef Meeting. We will be meeting at UTM Somerville, located at 214 Lakeview Road, Somerville, TN, 38068, in the Chickasaw Community Hall. The meeting will start at 6PM, and there will be a meal provided. Our speaker for the evening is Jennifer Houston, past president of the NCBA, and she will be updating us on where we are as an industry in regards to cattle traceability. Please call the UT Extension office at 901-465-5233 to RSVP if you can.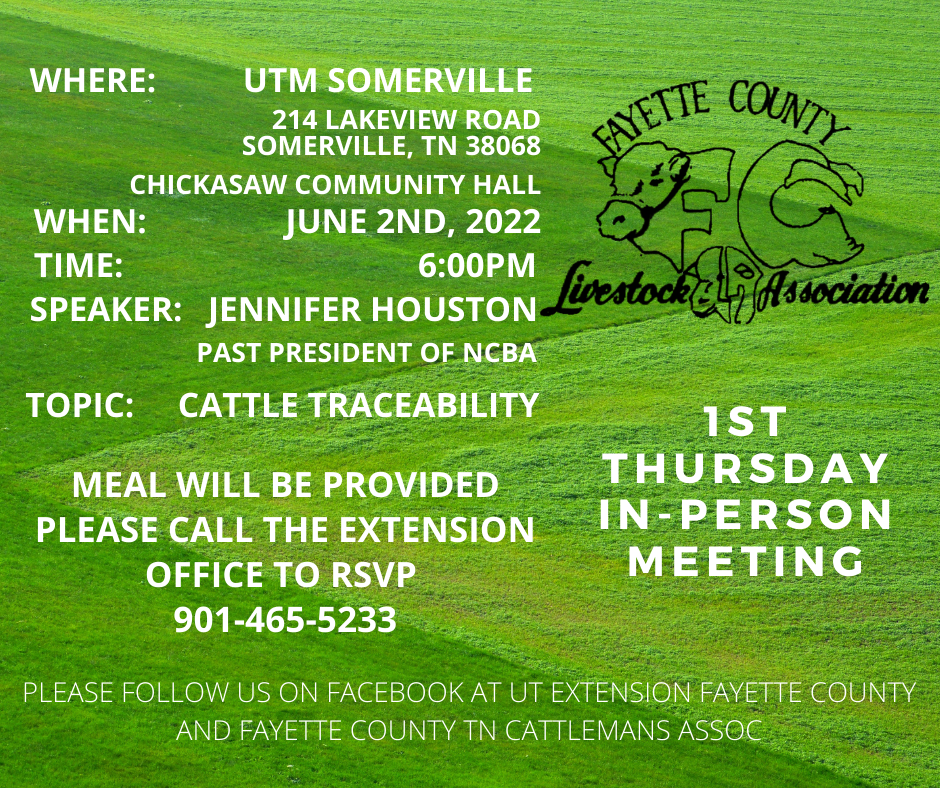 Contact Information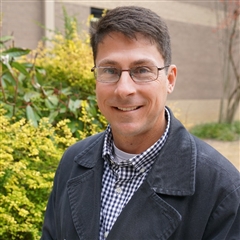 Jeffery D. Via
Ext Agent III & Co Dir
Phone: (901) 465-5233
Email: jvia@tennessee.edu
Tennessee Agricultural Enhancement Programs Offered with UT Extension
Master Row Crop Producer
Master Small Ruminant Producer
Master Beef Producer
Advanced Master Beef Producer
Master Dairy Producer
Master Horse Producer
Master Farm Manager
Master Farm Family Health and Wellness
Master Commercial Poultry Producer
TSU New Farmer Academy
Click Here for more information on the 2021-2022 programs!